Jumping right in, this was our last day at the festival so there was no missing any films today.
My parents and I got up early to go see A Trip to the Moon and Other Trips Through Time, Space, and Travel. This was a compilation of the earliest silents films, some with stories, others just some film from back in the day. These were all courtesy of Serge Bromberg, a film historian whose Lobster Films, restored, I believe, all of the ones we saw and also provided music by playing the piano for the films that needed them.
The first we saw was called a Trip Down Market Street (1906), made by the Miles Brothers. It is basically just a camera put on a trolley and taken down San Francisco's Market Street a few days before the great earthquake that destroyed the city. It really is a trip through time. The road is just open, no organization, early cars and horse-drawn carriages weaving in and out of traffic, people walking in between these vehicles. Incidentally, you can see one of the Miles brothers popping in and out occasionally in his car to make the street look busier. The town is beautiful, the people, the buildings, all perfectly preserved on this film. The greatest thing, maybe just in my opinion, are the amount of little attention getters. There are so many children who see the camera on the trolley and just try to get noticed in the shot. They jump on the back of cars and wave back, they run alongside it, and when the ride ends, they all are there, trying to get noticed. No dialogue, no plot, just a trolley ride down Market Street. Its just a shame to know that many of the "stars" of this film wouldn't survive to see the next day.
The next film in this series was only two minutes long, but showed a full 360 degree view of the aftermath of the great earthquake that literally reduced the town to rubble. Some exterior parts of a few buildings still stood, but everything is just rubble. There is nothing in this film but piles of rock and ash and people walking down the street, unsure what to do but follow the other to whatever safety they could. There is nothing left of what we saw on Market Street, no buildings, no carriage, no children trying to get attention, just rubble.
Taking a lighter turn, we saw a series of fun shorts, such as an Acrobatic Fly (1910) that juggles a tiny dumbbell, a rock, and even another fly. Its impressive, but I believe the fly is probably glued to the cork it's sitting on. Another fun short featured a colored stencil of a family of "Japanese" circus performers. I sometimes wonder how gullible audiences were back in the day, as these are clearly caucasians dressed to look Japanese, lying on a black carpet, to create the illusion that they are standing, holding each other up in crazy acrobatic positions. Its adorable in that it's too silly to be believable, but they really do try to be believable.
Next was an erotic film by George Méliès, Après Le Bal (1897). It features his second wife, some 15 or so years before he married her, and really can only be called erotic because you see the woman's butt, which compared to today's standards of erotica, is a homely backside. It's really just a woman removing her clothes up until her very last piece of underwear (five layers down) that graciously covers everything but her legs, arms, and of course, butt, when she then gets in a small tub and her maid pours some water over her. Thats the entirety of the film, very short, nothing really erotic, but interestingly enough, the water is really a black kind of dust because, according to our presenter Serge Bromberg, was done so because real water was too translucent to show up on film.
We also see one of the first "sound films" predating the Jazz Singer by about twenty years. Mr. Bromberg explained that because everyone knew that the first sound feature would be a huge success, many attempts were made in vain. This film by Alfred Duskes's features a terrible Enrico Caruso lipsyning to La Donna e Mobile. The poor man has no idea what to do, but does his best. For some reason, though he does a fairly good job of lip-syncing, it still feels like an accompaniment to a silent film.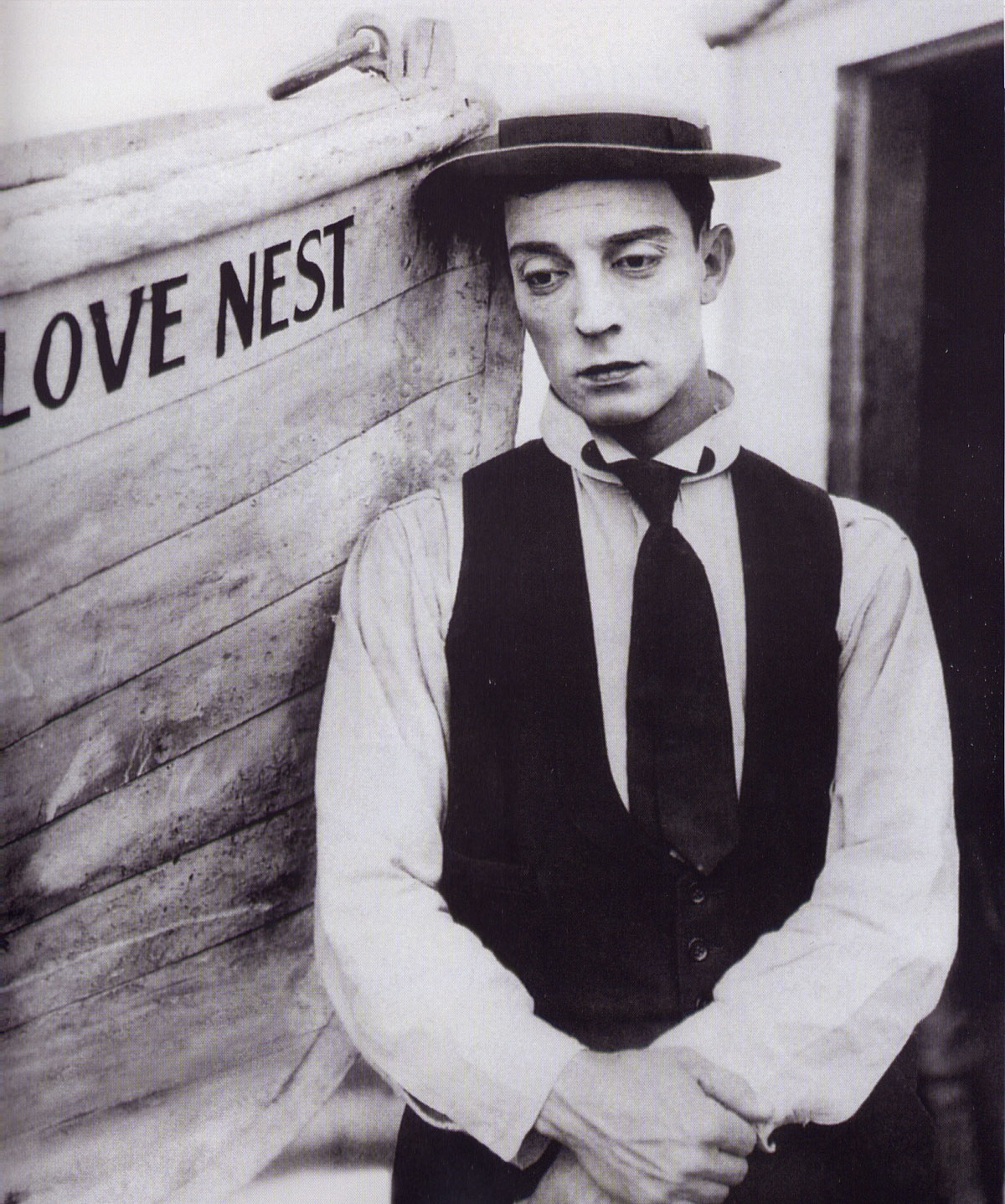 Next was a fully restored Buster Keaton film he did, released in France and his final silent short called The Love Nest. The film is restored using a negative that was only recently found, filling the blanks left behind by another reel. Buster just has this lovely face that always shows a sincerity.
Lastly, we come to A Trip to the Moon (1902). Not only did we get to see the film, but it was in color and the most complete version known to man. Just as they talk about in Martin Scorsese's love letter to film, Hugo (2011), the reel has been colored by hand, frame by frame. This one is believed to commissioned by a Spaniard because the black and white French flag is colored just the way the Spanish flag is. Everyone told the owner that this reel was completely lost because of the way it had deteriorated in the reel can, but Serge Bromberg and his team at Lobster Films were able to restore it just in time for the Cannes Film Festival and of course, the TCM Film Festival. According to Bromberg, Méliès made the film "a la mode," meaning that the music accompaniment would be whatever was popular at the time the movie was shown. So we watched it while listening to the band AIR. It was surprisingly appropriate for how new-age the music is, a true testament to the timelessness of the film and really how revolutionary it was for science. George Méliès perfectly captures the view of Earth from the Moon without having ever been there, inspiring those early watchers, "Will we someday see this is real life?" And of course, we did and proved Méliès right.